Whether you're on a specific diet, just eating healthy or getting lean for your next competition, there is always something you crave. Well if it is donuts you crave here's a healthy protein donut recipe that will leave you feel a little less guilty. This recipes makes 12 and one donut is 101 calories, 2g fat, 12g carbs, and 8 grams protein (16%) this is a definite winner for a healthy treat.
Low Fat Protein Donut Recipe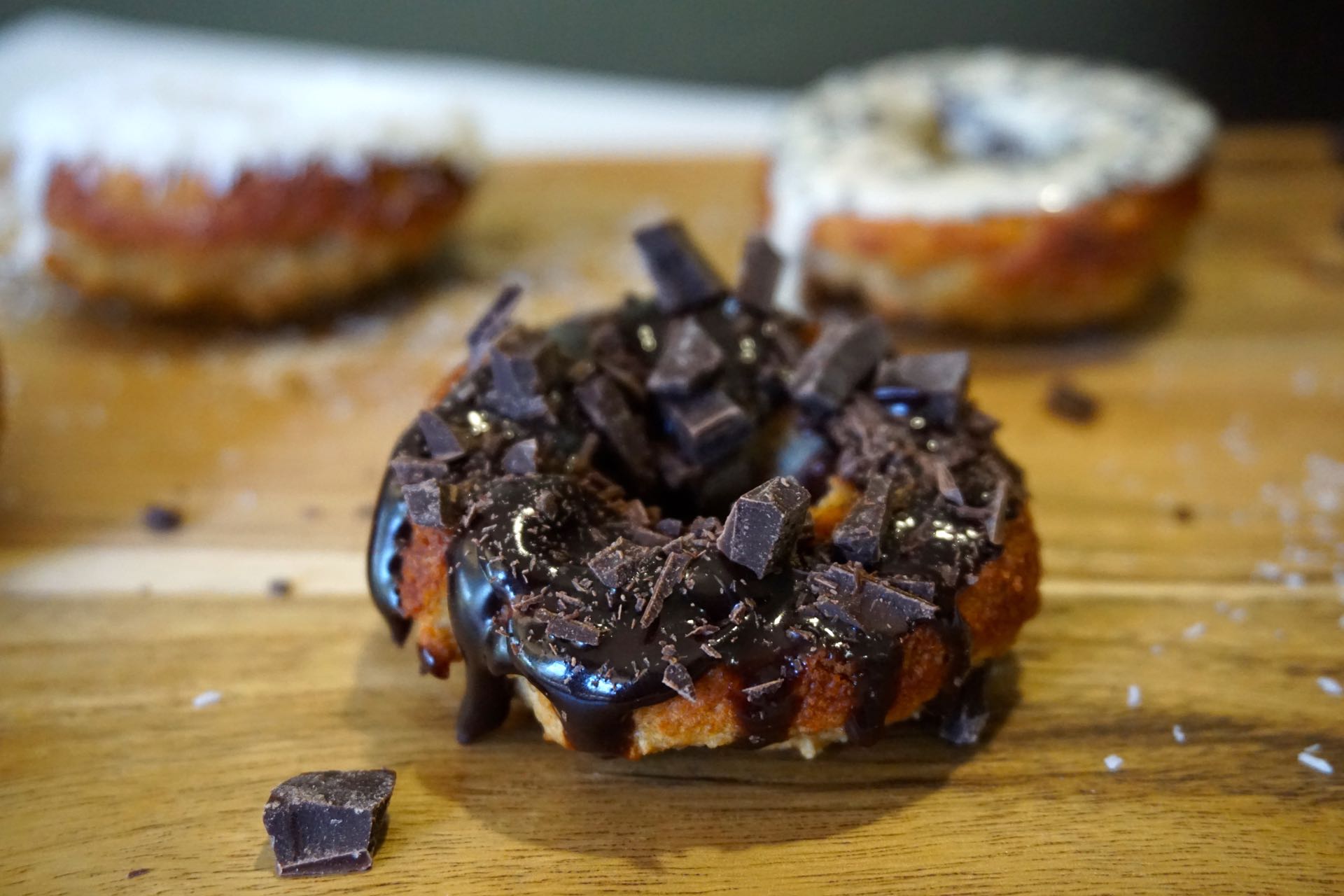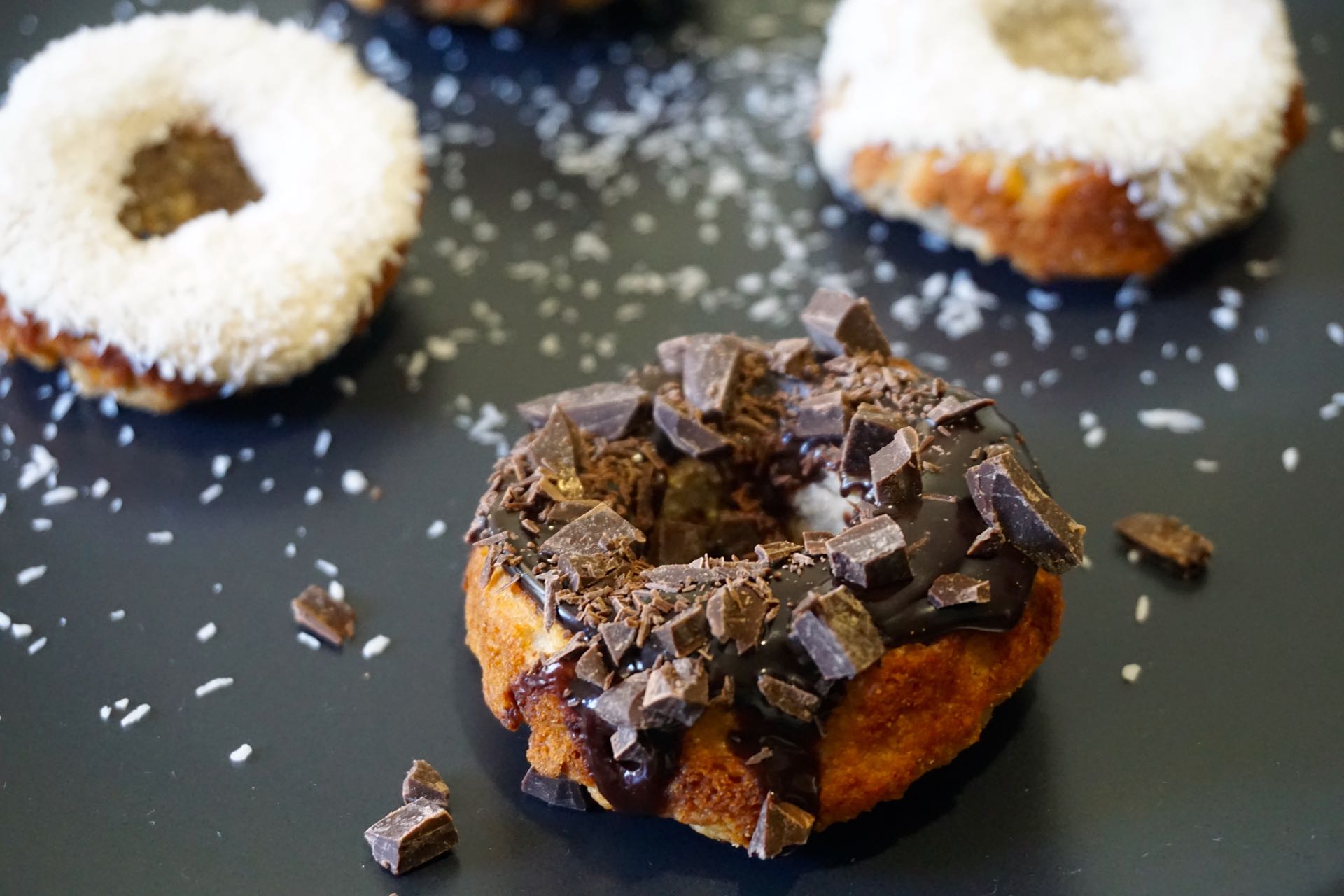 Low Fat Protein Donuts
2016-07-30 14:29:24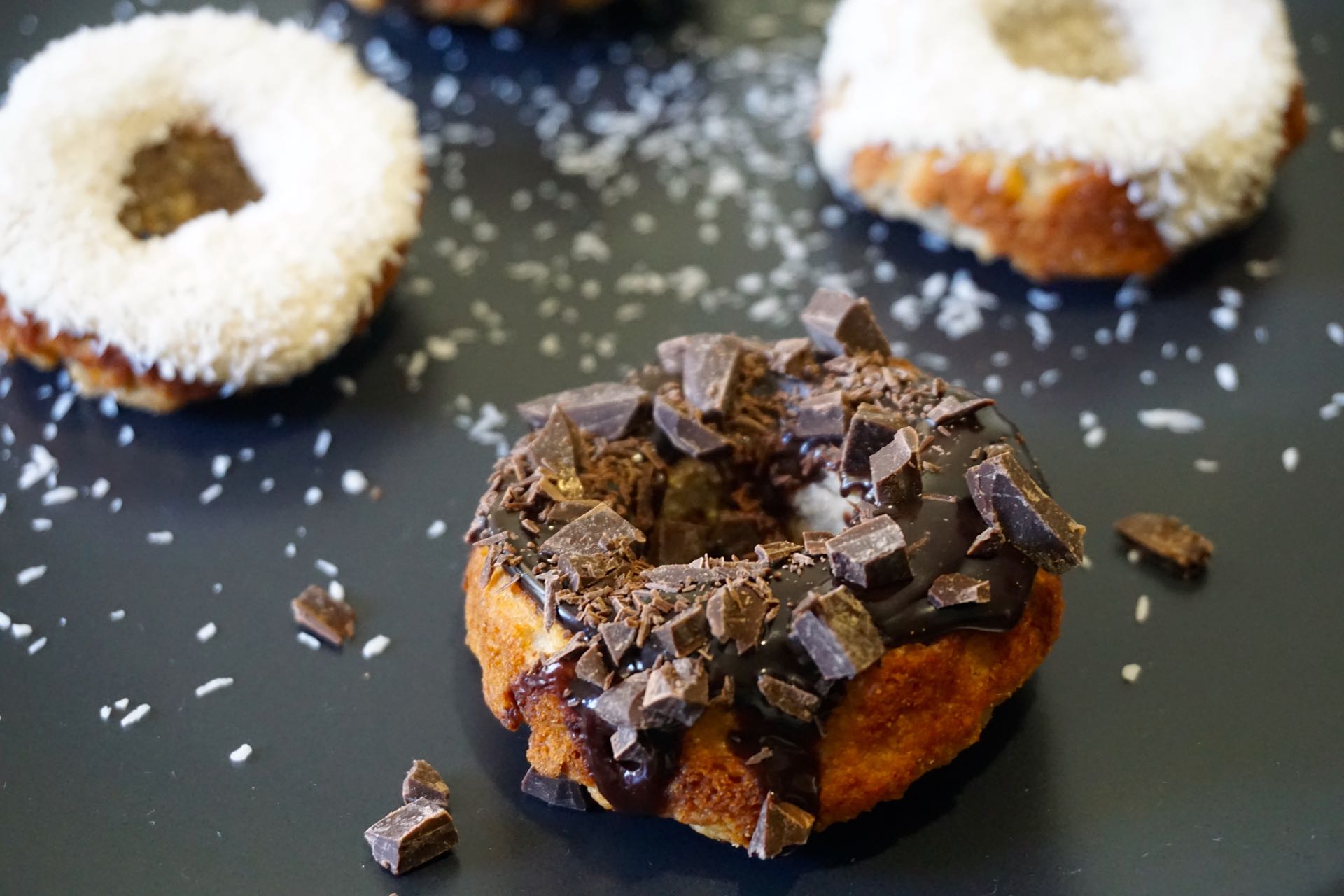 Serves 12
Delicious healthy protein donut recipe
Nutrition Facts
Amount Per Serving
* Percent Daily Values are based on a 2,000 calorie diet. Your Daily Values may be higher or lower depending on your calorie needs.
Ingredients
136 g Oat Flour
50 g Coconut Flour
80 g Instant Natural Protein Powder
2 tsp Baking Powder
10 g Coconut Blossom Sugar
1 tsp Cinnamon Ground
125 ml Rice Milk
1 whole egg
3 egg whites
Instructions
Warm up oven to 180 degrees celcius and spray cup cake tray or donut tray if you're lucky enough to have one
Mix all dry ingredients in a bowl
Add wet ingredients and mix thoroughly
Scoop batter into baking tray
Bake for approx. 20 mins at 180 degrees C
Let the donuts cool down. If you are using a cup cake tray carefully cut out the centre of the cup cake to create a donut.
Top with your favourite glazing (see below)
Caroline Bakker http://www.carolinebakker.com/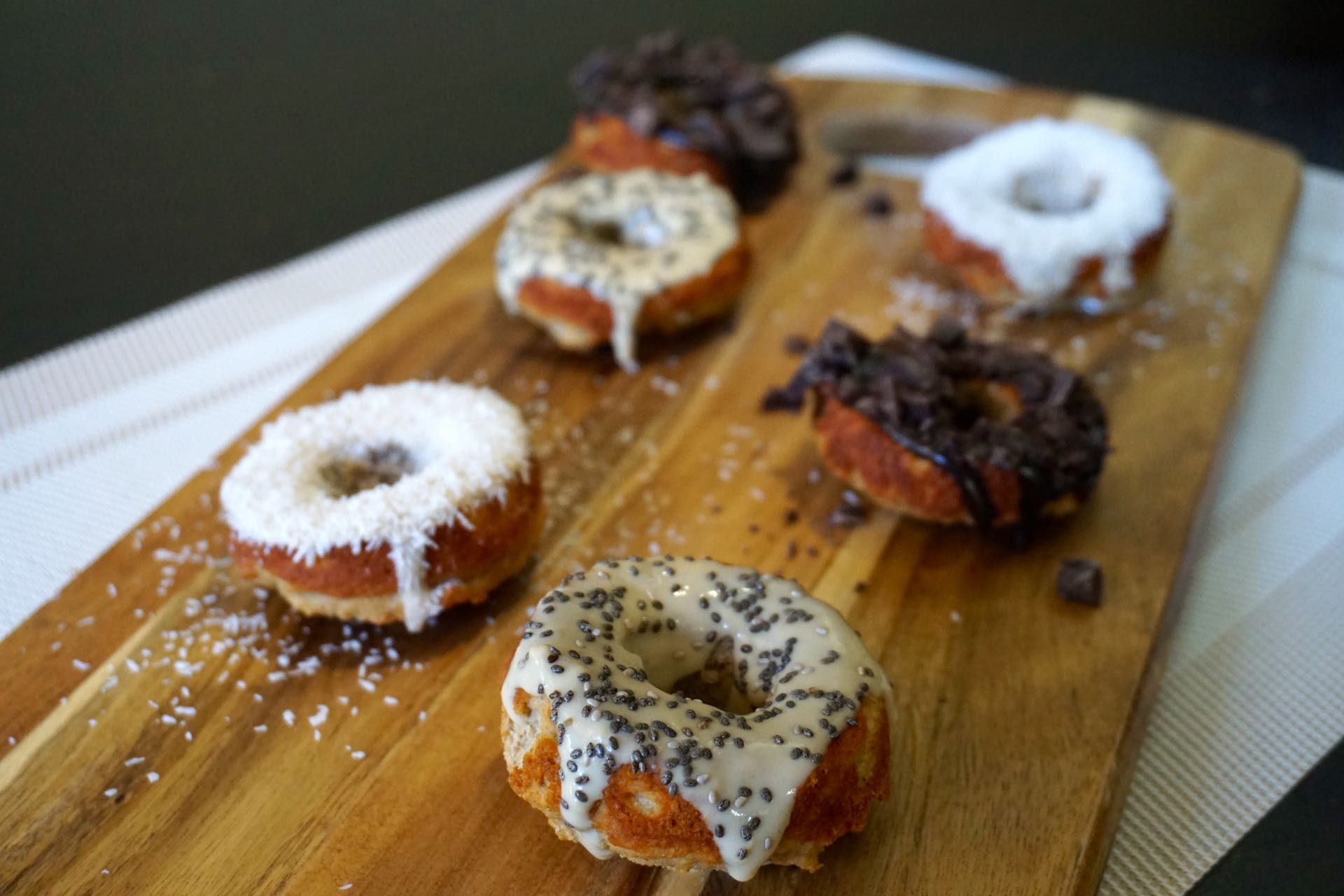 White Glaze
You can be as creative as you want with this but here's my recipe for the white vanilla peanut butter glaze.
1 scoop protein powder (vanilla)
1 scoop peanut butter
dash of milk / water
Mix in ninja blender
Spread the glaze over donuts using a spoon and top with desiccated coconut or chia seeds.
Chocolate Glaze
Melt 80% dark chocolate with a dash of water / milk. Mix until it becomes a shiny mixture. Spread over donuts and top with cacao nibs or chopped up chocolate bits.