Once in a while you need a treat. This tasty dessert is a finger-licking good cheat meal for those that are on a strict diet plan. For those that enjoy experimenting with protein dishes it's a definite must try! This is undeniably a "healthy" cake and serves about 2 people if baked in ramekins. After entering all the ingredients to My Fitness Pal, it turns out that it's 471 calories per serve. Please note that the ramekins I used are more for pies so I reckon if you half the serve that's a better option. You can also choose to leave out the Choc Chips but that would make it a "chocolate protein cake". I'm sure that's tasty too! Ok enough about that, here's what you need and how you make Caroline's Choc Chip Protein Cakes.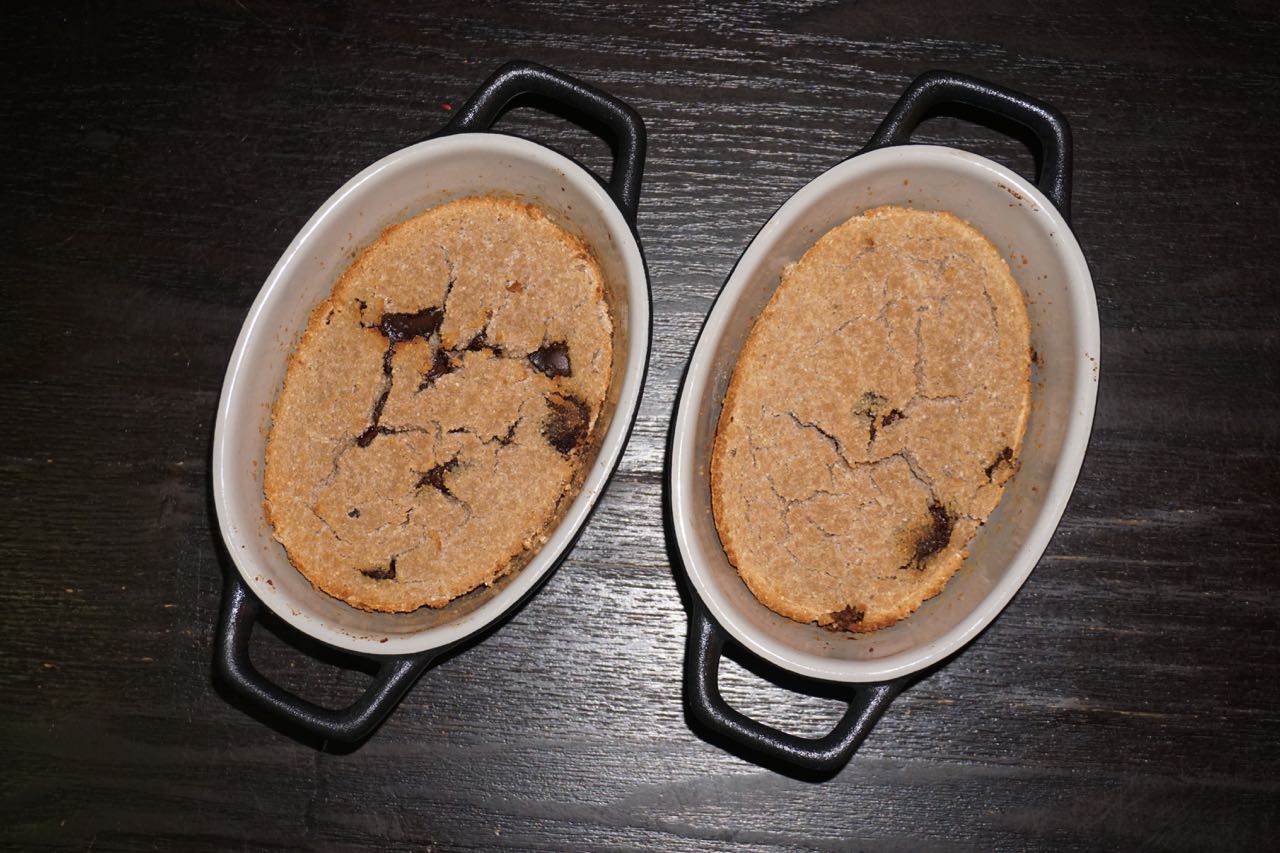 Caroline's Choc Chip Protein Cakes
2016-07-05 19:26:30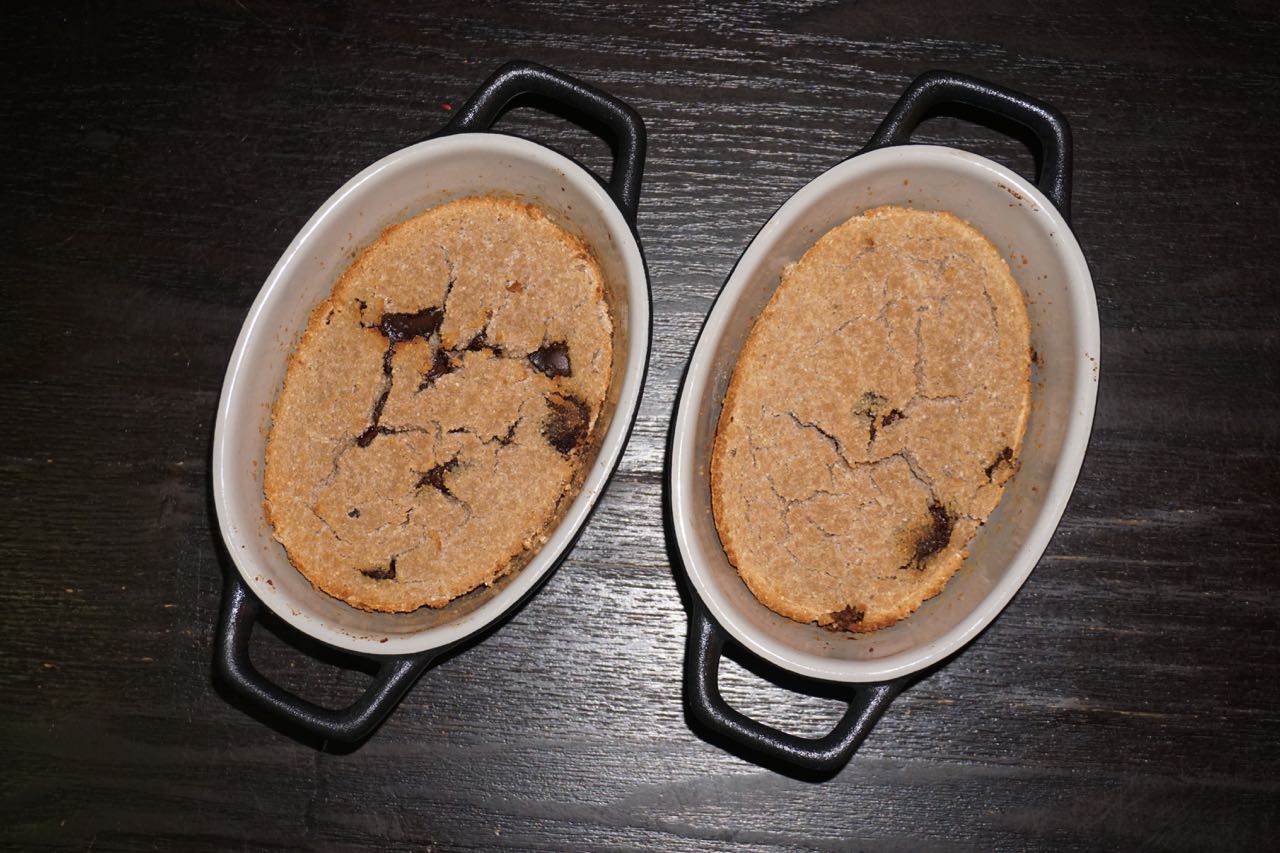 Tasty dessert that is the perfect cheat meal.
Nutrition Facts
Amount Per Serving
* Percent Daily Values are based on a 2,000 calorie diet. Your Daily Values may be higher or lower depending on your calorie needs.
Ingredients
1 large, Egg
1 large (33 g), Large
1 scoop, Gold Standard 100% Whey (chocolate)
10 grams, Dark Choc Melts
30 grams, Premium Beef Collagen for Muscle Repair
90 g, Coconut Flour
5 g, Coconut Blossom Sugar
16 g dry, Polenta (Corn Meal)
113 ml, Almond Milk Unsweetened
1 teaspoon, Concentrated Vanilla Extract
1 Mashed banana or apple puree (from baby section)
Instructions
Preheat oven to 170 degrees Celsius (350F) and prep ramekins.
Mix all ingredients except polenta and choc chips together in a bowl.
Now add polenta and the mixture will thicken. If needed add another bit of milk.
Now add choc chips and gently stir through.
Divide the mixture into two ramekins and smooth top with a wet spoon.
Bake in the oven for 25-30 mins at 170 degrees Celsius (350F)
Allow the ramekins to cool down, enjoy your treat.
Notes
Ps I added gelatin for extra protein however this is optional. There are heaps of options for variations.
If you want to take this as a travel treat, bake in glass jars and top with lid once cooled down for a roadie.
Adapted from Bodybuilding.com
Caroline Bakker http://www.carolinebakker.com/
My Fitness Pal recipe available
here