Woke up too late to have breakfast? Too much in a rush to get that healthy start to the day? Well you may want to keep reading because I have the solution! If you are one of those people that just don't bother to eat a healthy breakfast or simply don't have time in the morning, you'll have to try this yummy breakfast bake recipe which you can make in advance and enjoy for the next few mornings.
Caroline's Breakfast Bake Recipe
The below breakfast bake recipe is merely a basis to which you can add pretty much anything you like. Whether you prefer more fruit, nuts or nothing at all, you can get as creative as you want and make different bakes each week.
My breakfast bake recipe is adapted from various ones that I found in Pinterest and I have chosen my favourite ingredients that aren't just tasty, but are nutritious at the same time, which makes it a complete breakfast for me.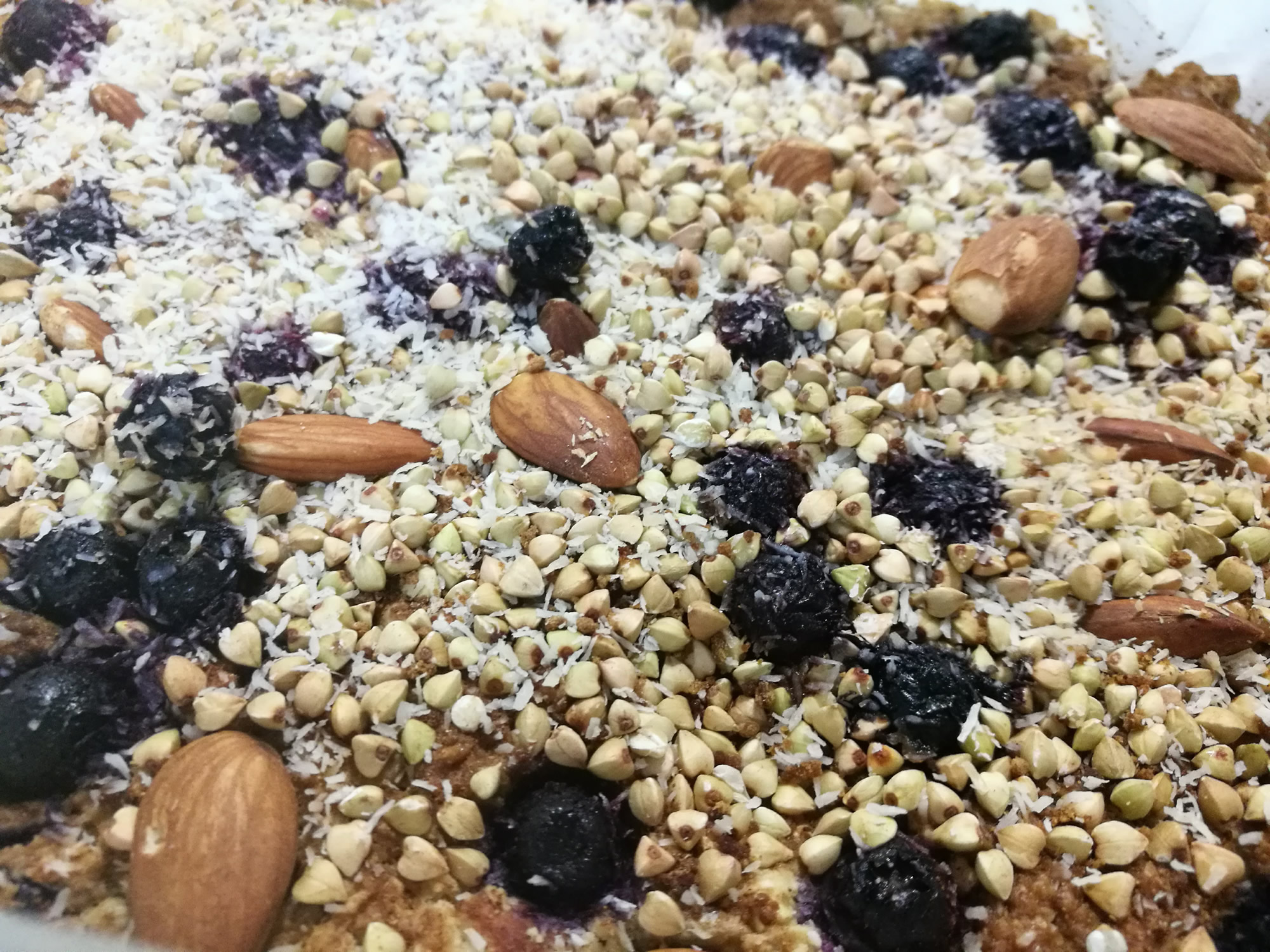 Caroline's Breakfast Bake
2017-01-21 14:27:55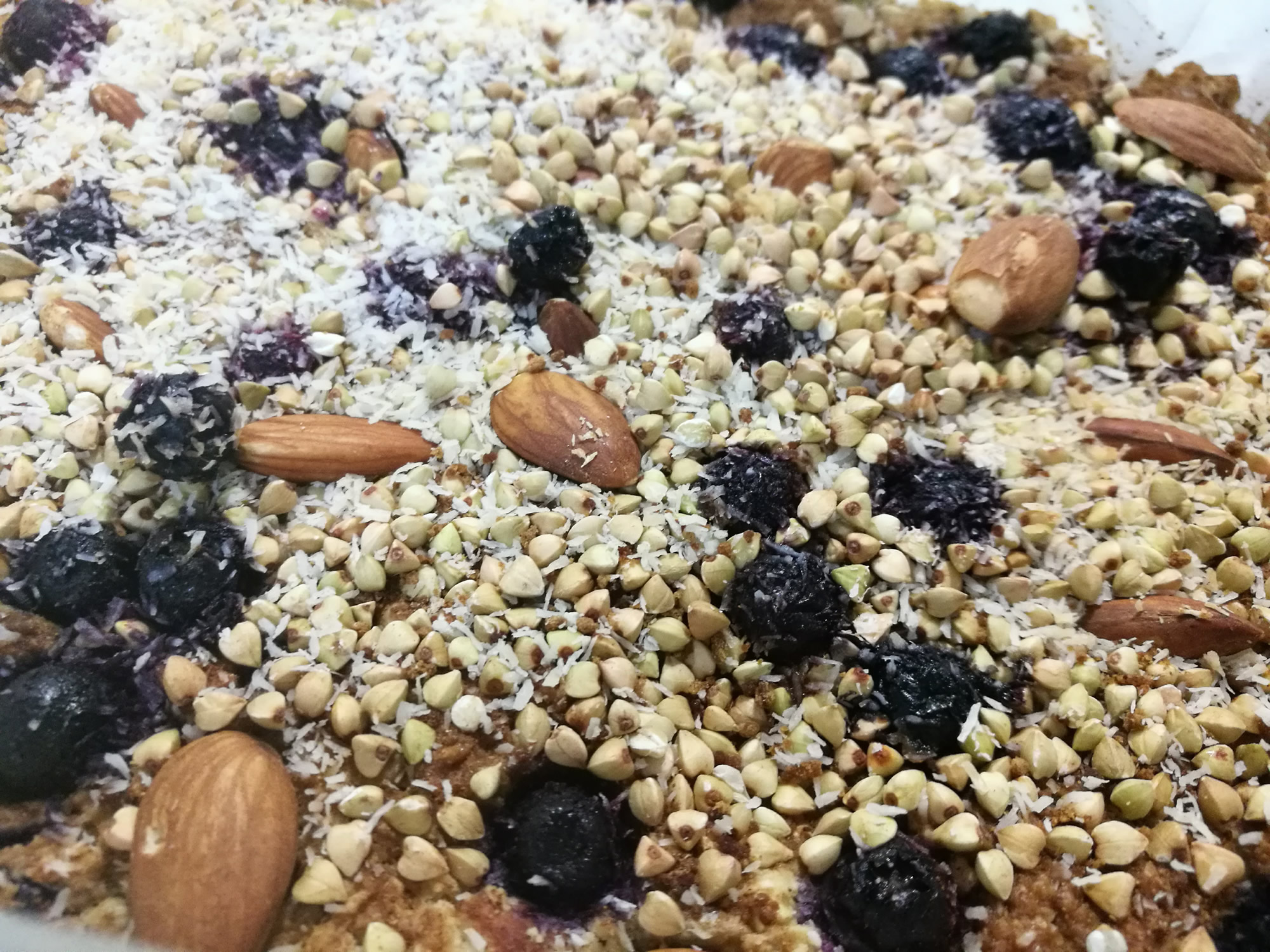 Serves 12
Nutrition Facts
Amount Per Serving
* Percent Daily Values are based on a 2,000 calorie diet. Your Daily Values may be higher or lower depending on your calorie needs.
Dry Ingredients
2 cups oats
1/4 cup coconut flour
Toppings/extras
1/2 cup almonds
1/8 cup fine desiccated coconut
1/2 cup raw buckwheat
1 teaspoon coconut blossom sugar (optional)
Cinnamon
Wet ingredients
1 sachet of organic baby food 120g (e.g.apple pear cinnamon)
1 cup milk of choice
3 eggs
splash of vanilla essence
Instructions
Prep an oven tray and line with baking paper.
Step 1: Toss "dry ingredients" in a bowl
Step 2: Add half of the "toppings/extras" into dry mixture (save other half for on top)
Step 3: Mix wet ingredients in a ninja blender or by hand
Step 4: Pour wet ingredients onto dry ingredients and mix with a spoon (don't mix too hard, simply spoon around to combine, otherwise mixture will get too thick whereas you want it fluffy)
Step 5: Add other half of toppings on top of your mixture
Step 6: Bake on 200 degrees C for about 20 mins.
Caroline Bakker http://www.carolinebakker.com/