Fitness Model, Role Model, Athlete, Who is Caroline?
Caroline Bakker is an Australian based fitness model and actor, athlete, personal trainer, entrepreneur and kitchen queen. Caroline is on a mission to help you feel fitter stronger and better than yesterday!
Sharing her passion for a fitter and healthier lifestyle
As personal trainer and keen foodie, Caroline's mission is to inspire others towards creating stronger bodies and a healthier lifestyle. → View Caroline's Recipes
Find Your Inspiration
Whether you want to lose a few kilos or simply have fun doing fitness, Caroline's approach will most certainly inspire you. Stay connected on Instagram, Facebook and YouTube to get the latest or get in contact for training enquiries.
Achievements
WINNER - First Place 'Ms Bikini' Queensland ICN State Championships 2017
WINNER - Top 2 'Ms Bikini Open' at Queensland ICN State Championships 2017
WINNER - Top 3 'Ms Sports Model' at Queensland ICN State Championships 2017
WINNER - 2 amateur boxing fights Brisbane 2014 (2-0-0) (View fight 1) (View fight 2)
Other achievements:
Kathmandu Adventure Race 2014
Gatorade Triathlon Series 2013
Oxfam 100km Trailwalker Sydney 2013
Oxfam 100km Trailwalker Brisbane 2013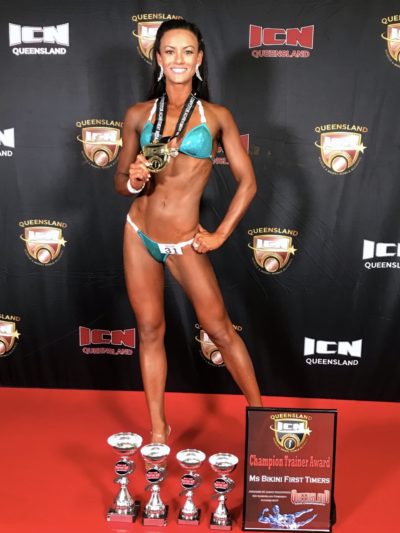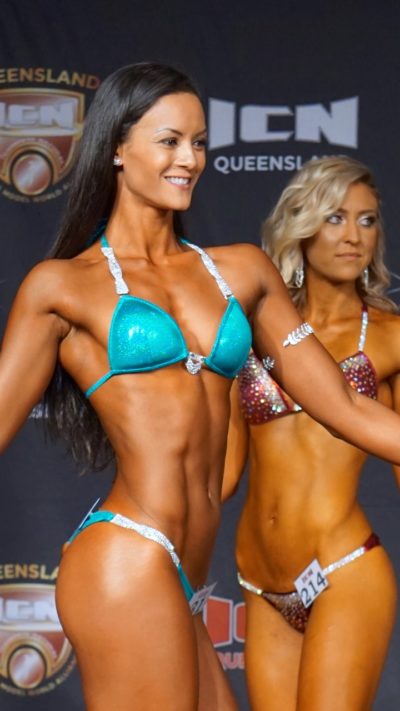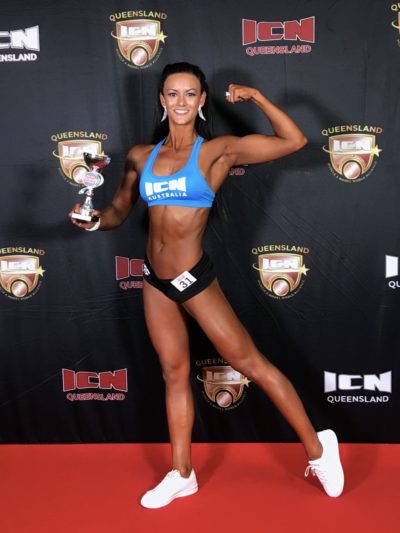 Why I Love Working With Caroline
Brand Enhancement
We admired for your professional modelling skills and results are more the awesome and you should be very proud. If you believe - anything is possible - and my darling please believe your a superstar - cause kid going places!!!!

@RedTigerShop
Caroline is super supportive and extremely knowledgable
Caroline is super supportive during classes and extremely knowledgable in all aspects of health and fitness, including my favourite boxing and kickboxing always enjoyable. Love her work! - Nat
Caroline is so energetic and passionate
I had never done HIIT type of stuff before but Caroline was absolutely amazing she is so energetic and passionate. Such a great motivator while training and makes it enjoyable as well as effective! Definitely becoming a regular. 110% recommend to anyone. Many thanks. - Adam
Qualifications
Certificate III in Fitness
Certificate IV in Fitness
Registered Australian Exercise Professional KA600410
Bachelor of Business Administration
First aid & CPR
Working with children check